What is Adventure Coaching?
If you are looking for a unique and powerful experience to supercharge your personal growth and development Adventure Coaching is for you.
Most people I meet have some grand adventure trip they play out over and over in their mind. The idea is to make that a reality once and for all. By the time the trip is through, you'll never go back to the way things were. But, first we iron out the details. Once you make the first contact, we begin the conversion around the needs for you or your business.
When all the boxes are checked, we begin planning your adventure. Trips range from mountain treks in the Himalayas to exploring Balinese waterfalls and diving with sharks in Indonesia. We custom design all elements and offer strategic partners to enhance your experience. Top chefs in the health market or yoga experts just to name a few. Throughout the journey, we work together directly on an in-depth level of coaching and personal development in a series of one on one sessions. We then build the experience around your goals. It's a truly unique and powerful way to create lasting breakthroughs.
Why do I need this?
Studies have shown that impactful experiences lead to long term change. There's no magic pill to living a life full of purpose and meaning, or building confidence and resilience. These qualities must come from persevering through difficult situations and realizing what we're capable of. People are amazed at how they can feel after just one week of adventure when combined with healthy eating and in-depth coaching. There's no substitute.
For the Individual
Incremental growth is nonsense. Trying to make sweeping changes slowly over many months rarely works. Adventure coaching enhances your potential to break through any plateaus you may be facing. Every adventure is an in-depth exploration into what drives you and how to tap into your purpose to live a happy and healthy life. Accelerate your growth and come home with better habits after taking a deep dive outside your comfort zone.
For Business
Imagine learning leadership and motivation skills – from the top of a mountain! There's no more impactful way to incentivize and excite a team than by giving them each a custom adventure they can learn from and grow. These excursions benefit physical and mental health far and above any "in-house" solution. Imagine a 4-day trek focused on development vs. intermittent executive coaching. Growth rarely happens from our comfort zones.
My approach is dictated by your stated goals. Every process starts with learning whatever it is you hope to achieve by working with me. Armed with that information I can provide plans and designs custom tailored to you or your companies needs.
Everyone I've worked with has found value in different areas of their personal development. I like to keep things simple and flexible with regard to where we focus and let the magic happen naturally. Controlled courses and structured programs lead to boredom and slippage. I try and avoid that by keeping it fresh and relevant to your specific objectives. I take the time to learn about you and the process that will work best for you, rather than force a standardized approach. The custom programs apply to Adventure and Remote Coaching.
Bulletproof Resilience
Success and failure in business and life often boil down to a small number of traits. The one strength that stands above all else on the success side is resilience. Most quit before the magic happens because let's be honest – life is hard. Quitting isn't a winning strategy.
Setting the Foundation
All stratospheric growth happens from a solid base and strategy. It's important to lay the proper groundwork while charting your course. This starts by setting proper goals and visualizing the path toward your ideal life. Together we set that foundation and create your map.
Customized Ideal Diet
Find the ideal diet for you to meet your goals. I cannot overstate the importance of this simple bullet point. It's extremely difficult to excel in the boardroom or the bedroom with a subpar and unhealthy diet. When headed towards greatness, you should plan for a long prosperous life!
Purpose & Meaning
Without meaning and purpose, what are we even doing? What's the point? When you confidently address these factors, you'll tap into endless motivation and clear direction. The sooner you tie your passion to your purpose the more equipped you are to find happiness in your work.
Deep Self-Confidence
As kids, we were full of confidence. There was a time when we all knew anything was possible. You can get that back but it requires effort. I work with people to direct them down a path towards steadfast belief in themselves. It's time to regain power over fear and doubt.
Cognitive Function
Optimizing brain function isn't as complicated as it sounds. By implementing everything from an ideal diet and supplementation to meditation and sleep training, we will work together to create the ideal conditions for peak brain function. Get rid of the fog that's been holding you back.
Uniquely Powerful Experiences
Don't take my word for it, hear Cyndi and Mayan tell it from their perspective.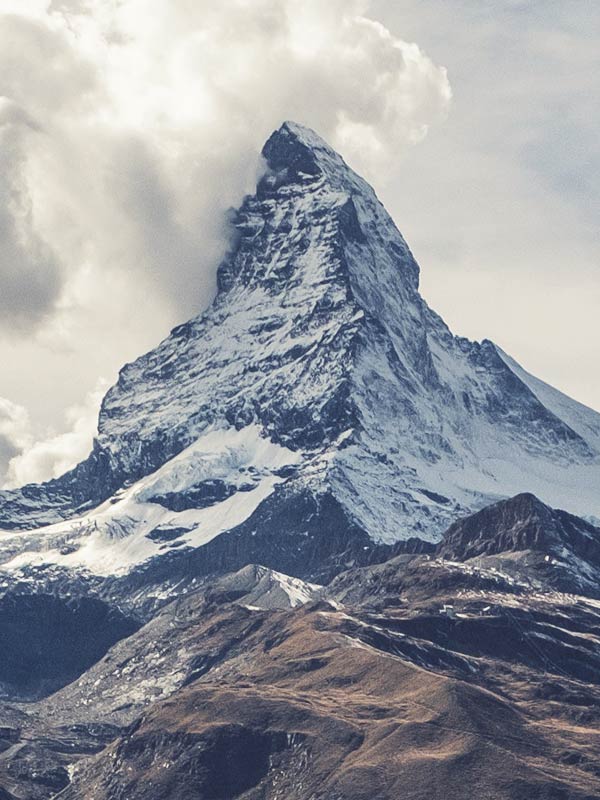 Combined, the value of each component is over $2,700/day.
Your actual investment when you book a trip with me, is less then $1,000.
2 guided meditation

/mindfulness

exercises
$350 Value

Coached Daily Bodyweight Workout$125 Value

Daily meal planning and execution $175 value

2-3 Hours of Personalized Coaching$525 Value

Professional Photography/Video$750 Value

Adventure planning and coordinating$175 Value

Accompanying and in the moment Coaching$600 Value
*I just like adding the asterisk to because people to think there's always a catch. There's not, the range is given that location can play a factor in expenses. The trip prices can vary based on expenses incurred but can be controlled and built based around any client's budget. For example, closer to home and lesser developed countries are generally cheaper than European and Western nations.
Confidence & Leadership Discovery
Untapped Potential
Most people never realize their full potential. It takes work. That work cannot be done in the self-doubt echo chamber between your ears. You have to deeply believe in yourself without reservation. This takes commitment and dedication. Greatness isn't for everyone.
Physical & Cognitive Development
Never Neglect YOU
Part of being your best self is a heavy dose of healthy living. I partner on trips with some of the most cutting-edge Chefs in the world to create incredible meal plans. Not only that, we offer travel along Chefs for even the most remote adventure. A superior mind and body begins with food.
Sound like theResultsYou're Seeking?
We all have this ideal vision of ourselves that seems just out of reach. At some point, we either become willing to take the steps towards grasping it, or we give up and settle. As an Adventure Coach™ my goal is to ensure you live your life with no regrets and step into that vision. The purpose is to take you beyond normal and allow you to experience yourself in ways most people never do. So, let's go.
Now Booking for 2020!
What are the
First Steps ?
Most people I talk to are busy in their professional lives. I've found that quick phone calls can save countless hours of emails and time. If we hop on a quick call and decide that we can make a formidable impact together, we move onto the next phase. It's a risk-free chat with no obligations or costs.
The application is more of a Q&A where I can learn a little more about you and what drives you. What approaches you may have tried before. What your dream Adventure might look like. Your goals, past, present, and future. This phase starts our development of the ideal path towards your passions.
Now we know where we stand, and where we need to go. It's time to develop our plan of attack. Sometimes this is based on your budget and for some, it's simply a matter of imagination. We can take the experience as far as you want to go. All programs are tailor-made to achieve your goals.